Thursday, November 12, 2015
Sunday, November 1, 2015
Two incidents of stealing from OFWs bag and luggages at the NAIA Airport just this week aside from rocking the world out of tanim-bala issue.
A tablet and a smartphone was stolen from a certain Lila Potz
Labels: Airline Baggage, Baggage Loss, LOSS AT NAIA, Manila, NAIA, NAIA Scam, NAIA Terminal, OFW Guide, OFW info, Philippines, Stealing
Sunday, September 27, 2015
Elenita Casim complains at the Police Intelligence and Investigation Division of the Airport Police. Photo by Raoul Esperas
MANILA, Philippines – A returning overseas Filipino worker (OFW) got a rude welcome home when her money was stolen after undergoing x-ray screening at Ninoy Aquino International Airport (NAIA) Terminal 4.
Elenita Casim, 39, disclosed in a complaint filed with the Police Intelligence and Investigation Division of the Airport Police Department that she arrived in the Philippines last September 23, and was on a connecting flight to General Santos City, when she accidentally left her back pack at the Terminal 4 security x-ray at around 7 p.m.
The back pack contained two years' worth of Casim's savings, electronic gadgets, her passport, tickets, and other important work documents.
Airport investigators reviewed the CCTV on the evening of September 23, and discovered the two airport security screeners were able to recover Casim's back pack, and placed it on top of the airport x-ray machine.
Casim was unable to retrieve her luggage when she returned to the airport x-ray machine, however.
Airport police investigators are now coordinating with the Office of Transport Security (OTS), the agency under the Department of Transportation and Communications that handles airport security screeners, to determine the identity of the OTS personnel involved in the disappearance of Casim's back pack.
Casim is also set to file a formal complaint at the Pasay's Prosecutor's Office on Monday morning.
Just last week, two passengers complained of being victimized by the alleged "Laglag Bala" gang, a modus operandi wherein bullets are allegedly dropped or planted into the luggage of passengers. -
Just last month, an OFW in Qatar loses money at the airport in NAIA.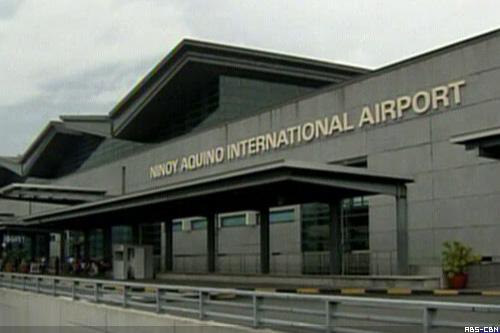 An overseas Filipino worker from Qatar lost more than P130,000 and important documents upon his arrival at the Ninoy Aquino International Airport (NAIA) last Wednesday.
The OFW, identified as John Michael Fabello, said he had stored the money and the important documents in a pouch placed inside his backpack.
After his arrival at NAIA, Fabello said he briefly placed the backpack in a cart while waiting to pick up his luggage from the carousel.
He only realized the pouch was gone when he arrived home and checked his backpack.
On Thursday, Fabello returned to NAIA to ask airport authorities if he could review the closed-circuit television camera footage at the carousel area for the previous day, but was told there was no recording made at the time of the incident because the camera was then under maintenance.
Fabello is now appealing for help to catch the person responsible for stealing his bag since aside from the money, he also lost important documents such as his passbook, overseas employment certificate and exit pass. —Xianne Arcangel/ALG, GMA News
©2015 The OFW Site
Thursday, September 24, 2015
New, revised rules and regulations in the importation of "balikabayan boxes" by OFWS was issued by the Bureau of Customs.
The Customs Memorandum Order 27-2015 states that
balikbayan boxes of OFWs shall not be subjected to random or arbitrary physical inspection, instead, they shall only undergo mandatory X-ray scanning.
Also, mandatory container X-ray scanning shall be conducted at the X-ray Inspection Project Designated Examination Area for preliminary examination of non-commercial inbound consolidated shipment.
For non-commercial inbound consolidated shipment tagged "suspect" after X-ray scanning, the XIP image analysis inspector shall identify the balikbayan box/boxes with possible violation. The package would then be segregated and released provisionally to allow continuous processing.
The balikbayan box/boxes which are alerted shall be subjected to 100 percent physical examination at the authorized examination area to be conducted by a customs examiner in the presence of the apprehending officers, freight forwarder consolidator, representatives of the Overseas Workers Welfare Administration and/or designated officer of an OFW association be present.
Also, for purposes of trade facilitation and to address port congestion, the BoC may allow 100 percent examination of alerted balikbayan boxes to be conducted at the warehouse of the freight forwarder/consolidator upon submission of an affidavit of undertaking subject to existing laws, rules and regulations.
Commissioner Bert
Lina said that the order is applicable to all non-commercial inbound consolidated shipments of OFWs and for returning OFWs bringing in personal and household effects.
The objectives of the order is to contribute to the enforcement efforts in suppressing unscrupulous individuals using the balikbayan privilege to smuggle goods and
to prescribe simplified customs procedures for OFWs sending balikbayan boxes to the Philippines and to protect the legitimate interests of OFWs in sending balikbayan boxes as tangible sign of their love and concern for their family members. See the actual memorandum below.
Wednesday, September 16, 2015
The most common notion among Filipinos, if you are an OFW, you are rich, you have unlimited source of income.

According to the study done by a micro-finance agency, 1 out of 20 OFWs in Europe is bankrupt
.
But I personally think, there are other OFWs somewhere perhaps in the Middle East are also suffering the same fate. We have known many undocumented OFWs who can barely buy their own food.
One of the reasons behind this is mismanagement of finances. And the inclination of OFWs to use credit card, and spend more than what they are earning, specially on things that are not really essential or needed.
They also cited lack of law protecting OFWs from repatriation, lay-off or unlawful termination of contract.

And although there are some OFWs who are starting to save or has savings, the money eventually depletes.
Other than saving, it is important to find ways that could generate a steady flow of income which would cover our expenditures in case we lose our job.
As an OFW, careful planning is indeed important. Do you have plans for your retirement as an OFW? Are you prepared for any contingency like losing your job?
Is there anything you can do right now to be prepared.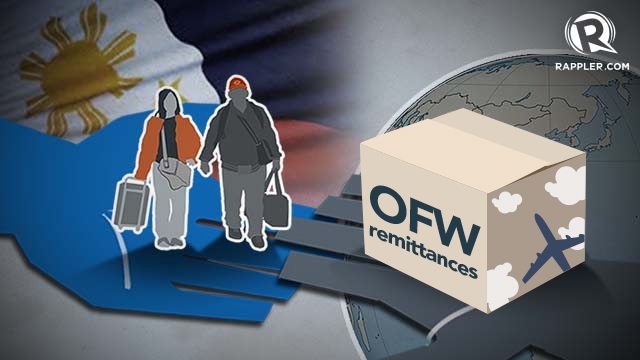 Image from Rappler.com